Fillmore Silver Spring Seating Chart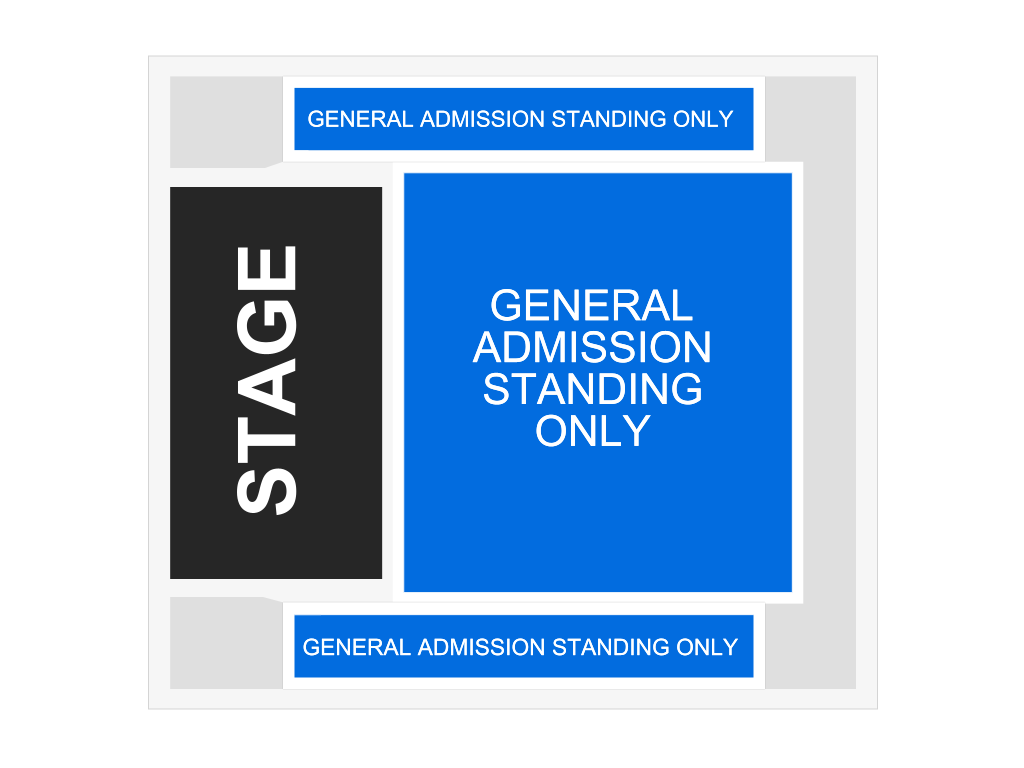 Fillmore Silver Spring is primarily a General Admission Standing-Room only venue. The space includes an open dance floor area in front of the stage as well as a balcony level where fans can watch the action from up high. Since it is a General Admission venue, that usually means that guests should not expect to sit, as seating space is usually limited and first come, first serve.
However, there are receptions, special events, and private events that may use reserved seating instead. When this happens seats are simple cushioned chairs around small tables. And the arrangement of these tables depends on the needs of the event coordinator. And the capacity for these events tends to be in the 1,200 range.
If you require ADA-approved accommodations, then please call the venue at your earliest convenience and the venue will do its best to help. It's recommended to call the venue at (301) 960-9997 no later than 2 weeks before your ticketed event.
NOTE: The above seating map can be subject to change. This depends on the type of event. Always check the seating map when selecting your tickets for each individual event.
Grab your tickets today and reserve your desired seats! View the Fillmore Silver Spring schedule to see all the upcoming events.
To read more about the ticket and refund policies, check out the ticket information page.